Rates & Reservations

Rates: Reservations:
Guide Fees For Two People Contact Brent Tillery
Half Day (5 Hours)......$220.00 Phone:(479)359-3700
Full Day (8 Hours).......$320.00

E-mail:
Additional Person........$50.00 jbtillery@aol.com
Currently Only Offering Half Day Trips.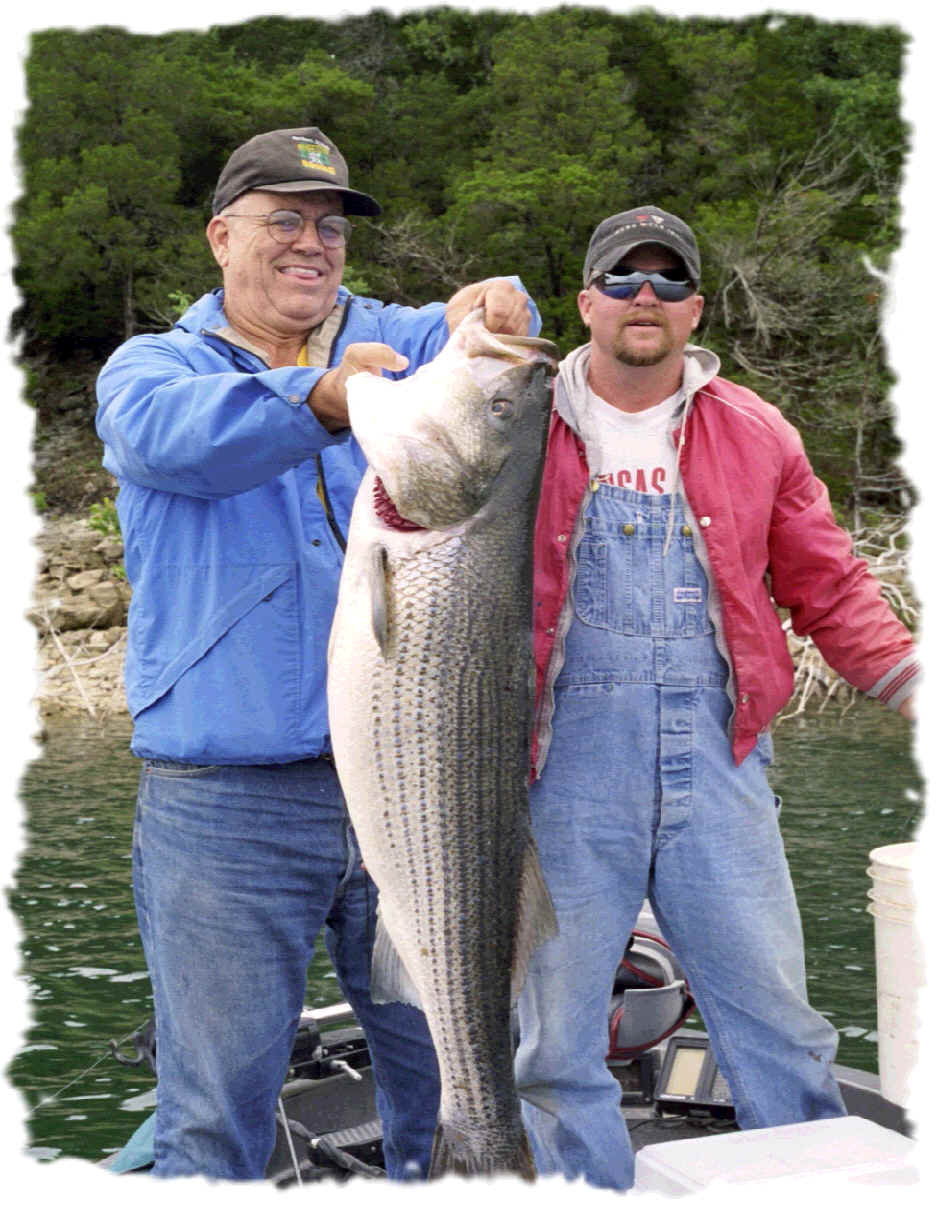 Here you see one more happy client with a 46 lb. trophy striper. Don't miss out on the trophy of a lifetime. Make your reservations early to insure your date of choice.