Welcome to Striper Specialty
Guide Service!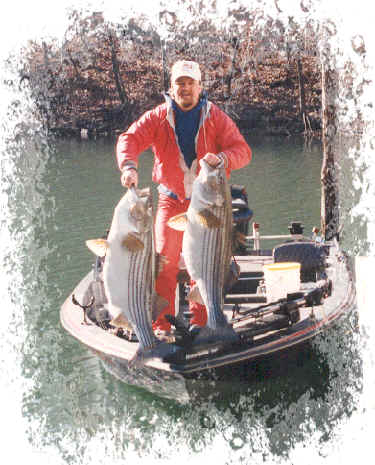 We here at Striper Specialty Guide Service combine for over 40 years of experience on stripers & hybrids. We spend countless hours on Beaver Lake to search & locate large schools of active fish so we can provide you, our clients, with the best possible chance to catch the trophy of a lifetime!

Guide Brent Tillery with two April
giants of 40 & 43 lbs.

We hope you enjoy your visit to our site. If we can accommodate you with a guided fishing trip, please contact Brent Tillery:
Phone: (479) 359-3700.

E-mail jbtillery@aol.com
Visit our Rates & Reservations page to get current rates and scheduling information.

We may be adding your picture to the Trophy Photo Album!
Be sure to visit our Guide Comments page for information regarding your trip of a lifetime!
For information about the trophy producing Beaver Lake, the beautiful Ozarks, or other areas of interest, we invite you to choose from a list of sites on our Interesting Links page.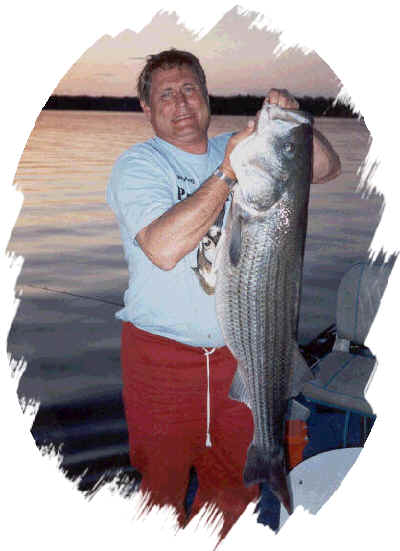 Guide Joe Bryant struggles to smile
under the strain of this 38 lb. Striper!